Where Deals and Capital Meet
Join us for our flagship show of the year in Las Vegas this August! Our 3rd Annual Captivate Conference will turn its attention to the real need in the non-conventional lending industry: capital. Our Captivate Conference will connect lenders and investors and show you the tools you need to grow your business. With two and a half days of networking, Captivate will connect top sponsors directly with high net worth individuals who are looking to make their next business deal. All attendees will have access to network with one another through an app prior to the event. Join us in Las Vegas for good times, great memories, and valuable connections!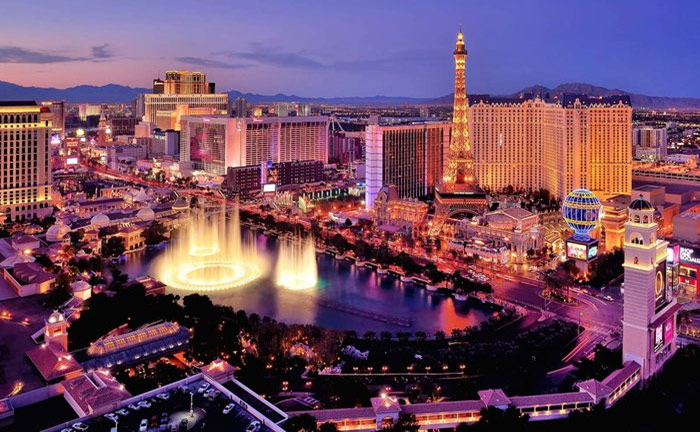 "I was able to work with new companies in setting up our correspondent programs due to the number of other lenders that were in the area. I have also been able to connect with several developers that were looking for capital. I always get a client out of the conference whether it is a lender we can fund deals for or an actual investor that we can directly help. When I went to the Newport conference last year, it was a great, intimate conference. I was able to meet some local lenders that had offices within a few blocks of our offices. We had a business so close, yet it took going to your conference to build the relationship. Geraci is by far one of the best conferences for building relationships and creating memories that will grow many fruitful relationships."
August 21, 2019
| | |
| --- | --- |
| 3:00-5:30 pm | Exhibitor Set Up – Brera Ballroom (3rd floor) |
| 8:00-10:00 pm | Welcome Reception – Marquee Night Club |
August 22, 2019
8:00-9:00 am
Hosted Breakfast
8:00-10:00 am
Espresso Bar in Exhibit Hall
9:00-9:15 am
Welcome to Captivate
9:15-10:15 am
The Great Debate: Trust Deed Investments vs. Mortgage Funds
Presented by: Steve Pollack, Gary Bechtel, Angela Vannucci, Joshua Pukini, and Nema Daghbandan
10:15-10:30 am
Networking Break in Exhibit Hall
10:30-11:00 am
Presentation by Rob Jafek, Boomerang Capital
11:00-12:00 pm
Speed Networking
12:00-1:00 pm
Hosted Lunch
1:00-2:00 pm
An Inside Look: How Family Offices and Investment Managers Make Allocation Decisions
Presented by: Brandon Small, Jerry Sanada, Alberto Tovar, and Simon Reeves
Insight from family offices and investors on how they structure a balanced portfolio, including modern portfolio. This will cover core and non-core allocation, return expectations, correlation, and why Real Estate is important. This will cover both Equity and debt, as well as direct and fund investments.
2:00-2:30 pm
Presentation by Richard Katz, Rodeo Lending
2:30-2:45 pm
Networking Break in Exhibit Hall
2:45-3:30 pm
The Real Deal: Actual Investments That Family Offices and Investors Make
Presented by: Huy Do, Kent Healy, Kyle Healy, and Cameron Myronowicz
A conversational discussion with family offices and investors discussing investments that they have recently made in 2019. They will discuss their actual terms, return expectations, how the deal fits in their specific portfolio, and more. They will also cover a few themes, such as: Opportunity Zones, cannabis, equity/debt, direct/fund, geography, the new fed rate cut, and the general economic outlook as a whole.
3:30-4:30 pm
Cutting Through the Clutter of Investing in Alternative Lending
Presented by: Don Pelgrim, Kevin Kim, and Jan Brzeski
This panel will cover what to look for and what to expect when navigating the private debt fund market, including fund formation, the philosophy of a fund manager, leverage vs. no leverage, and more.
4:30-5:00 pm
Networking Break in Exhibit Hall
5:00-5:30 pm
Presentation by Kellen Jones, Cache Private Capital
5:30-6:30 pm
Utilizing Technology: Strategy, Adoption, and Implementation
Presented by: Ian Group, Melissa Martorella, Tim Milazzo, Jeffrey Tesch, and Rocky Butani
Technology is making it easier for borrowers to find money and close. Tech-based lenders are on the rise, and startups and global banks are all getting in on the action (e.g. Rocket Mortgage, Marcus by Goldman Sachs). How will you? This panel will discuss the best strategies when adjusting to the technology boom of recent years, namely to (1) scale, (2) close faster and (3) reach more borrowers.
6:30-7:30 pm
Hosted Cocktail Reception + Captivate Award Ceremony
August 23, 2019
8:30-9:30 am
Hosted Breakfast
9:30-10:30 am
Preserving Your Legacy: Tips, Tricks, and Best Practices for Family Offices
Presented by: Randall Sanada and Michael Karas
10:30- 11:00 am
Networking Break in Exhibit Hall
11:00-12:00 pm
Everything You Need to Know about NPL's (Non-Performing Loans)
Presented by: Chris Ragland
Non-performing loans are the new hot topic in lending. This presentation will cover the ins and outs of everything NPL-related that private lenders and investors need to know, including the opportunities and risks surrounding NPL's, who should purchase NPL's and how to do so, how to determine the value of NPL's, and more.
12:00-12:05 pm
Closing Remarks