Our Online Conference was a Success!
Check out what you missed - Education, Compliance, Best Practices, and... Networking!
Geraci Media provided an Online Conference to create education and networking opportunities for lenders, brokers, investors, and service providers in the Non-Conventional, or Private Lending space. Lender Connect took place May 20, 2020. This one-day conference provided valuable educational sessions, networking opportunities through an online, virtual platform, lobby, and exhibit hall, and most importantly, the convenience to continue making deals and raise capital.

THE PLATFORM INCLUDED:
• 1-1 and group meeting capabilities via video or text chats
• Video speakers and panels presentations with live Q&A chat
• Exhibit hall with branded interactive booths
• Themed chat/ discussion rooms
• Ability to connect and share contact details with one another
• Ability to view your "top matches" who are also attending the event and set up 1-1 meetings with industry peers
• Live chatting options in speaking sessions, private rooms &
lounge areas for peer to peer or group networking via live chat or video chat

To learn more about Lender Connect or about our upcoming events, email our Event Director, Alicia Carter.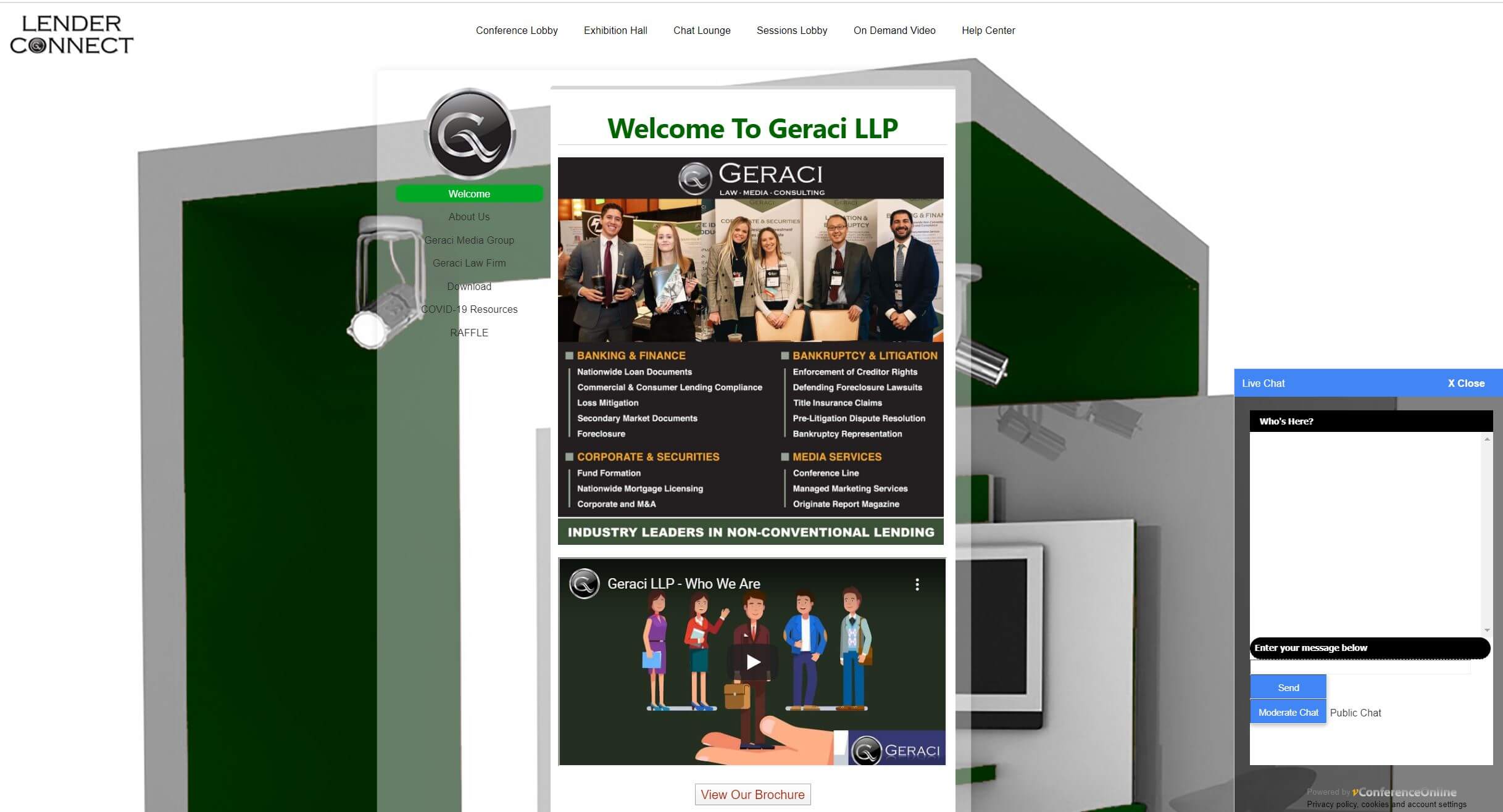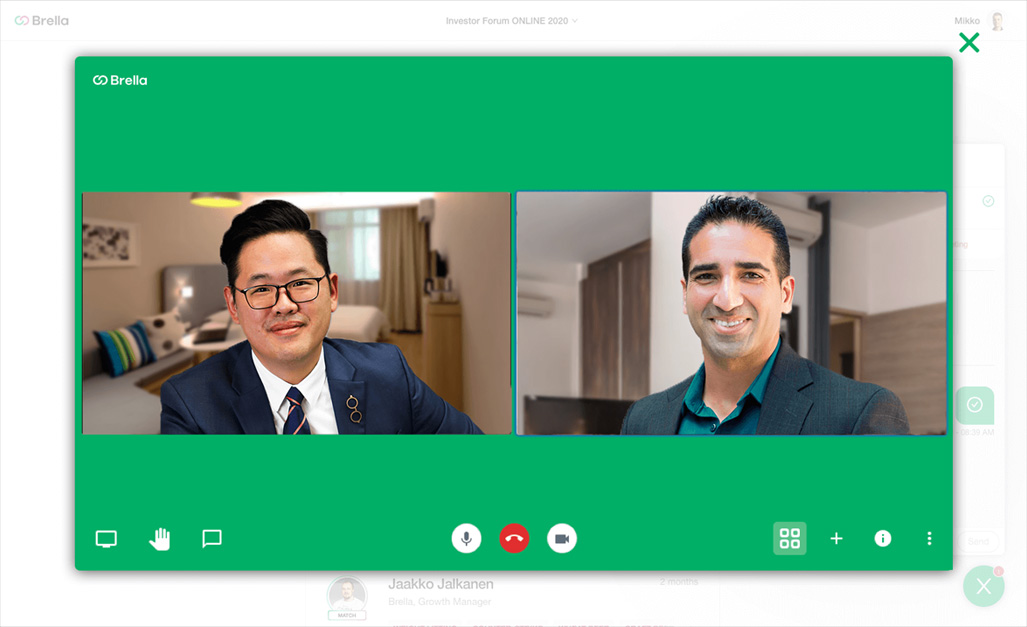 May 20, 2020 - All Agenda Times are in PDT
| | |
| --- | --- |
| 8:00am – 8:15am | Event Opens - Take a Tour: Understanding the Platform and How to Utilize the Event Space |
| 8:15am – 8:30am | Welcome to Lender Connect |
| 8:30am – 9:00am | From Main Street to Wall Street - The Life Cycle of a Private Loan |
| 9:00am – 9:20am | Exhibit Hall Networking Break |
| 9:20am – 9:50am | How Family Offices Invest During Times of Crisis |
| 9:50am – 10:40am | Brella Networking BreakSchedule private 1-1 meetings with other attendees during this time |
| 10:40am – 11:10am | What Do Private Lenders Need to Do to Get Access to Bank Capital? |
| 11:10am - 12:00pm | Break for LunchNo session, but you are free to utilize the Exhibit Hall and Brella Networking during this time |
| 12:00pm – 12:30pm | High Net Worth Investors Vs. Institutional Investors: The importance of Resilient, Trustworthy Capital |
| 12:30pm – 1:00pm | Brella Networking BreakSchedule 3 private 1-1 meetings with other attendees |
| 1:00pm – 1:30pm | State of the Market from the Ground Floor |
| 1:30pm – 2:00pm | Exhibit Hall Networking Break |
| 2:00pm – 2:30pm | The New Normal – What Changes You Need to Make in Your Business Now in Response to COVID-19 |