NCL Investor Club
This exclusive event is for leading institutional investors, family offices, registered investment advisors, and accredited investors. Geraci Media will host a one-day event at The Magic Castle in Hollywood, CA with delicious food, networking, discussions, education, and live entertainment! Dinner, drinks, and an exclusive, member-only magic show are all included in your registration. If you are an investor, you will not want to miss this event!

Here you will learn about how the non-conventional lending, or private lending, space fits into your portfolio as a stable investment in this unstable world. You will also learn about how to handle difficult conversations within your family or company dynamic, tips, tricks, and best practices for preserving your legacy, and more. This event will provide you the opportunity to meet with other like-minded individuals in the investment space, to collaborate, listen, teach, and grow together in a safe environment. This event has a no-pitch policy, and is focused on networking, education, and entertainment! The night will be topped off with dinner, drinks, and an exclusive magic show from The Academy of Magical Arts. Inquire below to attend!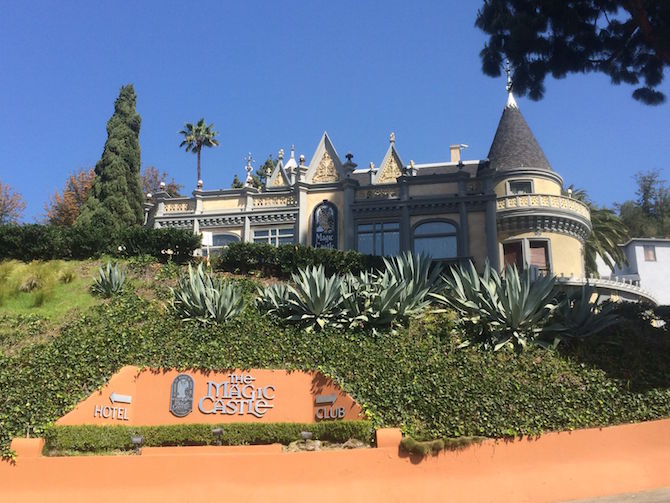 "We have met serval likeminded individuals who we do business with from servicers to brokers to note buyers. The most valuable takeaway from the Geraci Media event this year is simply how willing the entire Geraci team is to connect people and help people in this space, nothing like it anywhere else. I will continue to support the Geraci team because we need an outfit like theirs; honest, helpful and knowledgeable."
We are looking for speakers for The Non Conventional Lender Investor Club If you are interested in speaking, please email us.
April 5, 2019
| | |
| --- | --- |
| 2:00-2:30 pm | Guest Arrivals |
| 2:30-3:30 pm | Session Discussion |
| 3:30-4:00 pm | Networking Break |
| 4:00-5:00 pm | Session Discussion |
| 5:00-6:00 pm | Cocktail Party with Magician and Appetizers |
| 6:00-8:00 pm | Hosted Dinner Party in Main Dining Room |
| 8:00-8:45 pm | Palace Magic Show |
| 8:45pm - 2:00 am | Event Concludes- guests are free to stay in the Club for our other first come, first seated shows and cocktails until 2:00 am |
| | Ladies & Gentlemen Dress Code |
| | |