I came out here because there are people here who could potentially change the game, and I want to get in front of those people so that we're on the same wavelength. There are changes happening in the business, and I think Geraci is trying to stay ahead of everybody else there. I'm here all the way from Texas because they are doing big things, and I want to make sure I understand it so that we can complement it in the future. This wasn't a business grab, this was a strategic play for me.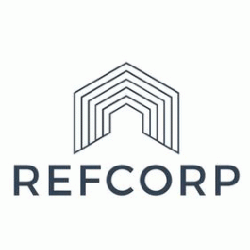 One of the things we find very valuable about the conference is that there are new faces, and new people that we're meeting – we've attended other private lending conferences for many years, we got to know everybody there, and now that we're coming to the Geraci conferences, there's new people, new businesses, new ideas, new energy… We're just implementing the Mortgage Office right now, we're interacting with a number of the other sponsors and vendors that are here – we really like the aspect of this event where they're really dedicated to the investor side of the equation- in our space of hard money lending and real estate investing, you need a good investor group with good investor backing, so we think that Geraci is really standing out that way, and we like that.

The Geraci conference has more value as a whole. What we see is not only that so many great private lenders come back to this event, but that we're also able to continue to build on those relationships each time. We're constantly seeing new private lenders who are recognizing the value of Geraci, who are coming into the conferences as well. That adds value to vendors such as Appraisal Nation, when we get to experience new opportunities.

I was able to work with new companies in setting up our correspondent programs due to the number of other lenders that were in the area. I have also been able to connect with several developers that were looking for capital. I always get a client out of the conference whether it is a lender we can fund deals for or an actual investor that we can directly help. When I went to the Newport conference last year, it was a great, intimate conference. I was able to meet some local lenders that had offices within a few blocks of our offices. We had a business so close, yet it took going to your conference to build the relationship. Geraci is by far one of the best conferences for building relationships and creating memories that will grow many fruitful relationships.
The networking at Geraci events has allowed us to benefit with new deals and education by being connected to folks in diverse geographical locations, it gives us a big picture view we ordinarily wouldn't have. As a smaller fund, the partners that we have gained through the Geraci events have made it possible for us to fund more than a third more loans by enabling us to free up capital. We can sell loans instead of waiting for them to pay off, generating additional origination fees. There is an overall feeling coming away from each event that I'm able to reconnect with people I now call friends and have new ones, I learn something new every time and finally, I typically have an opportunity to work on when I get home.

As a startup, we are actively seeking out new lenders to sell us loans, the conferences have provided a wonderful environment to do so. Meeting new lenders at these conferences has led to new clients and more business. The Geraci team does a wonderful job of introducing the right players to their counterparts.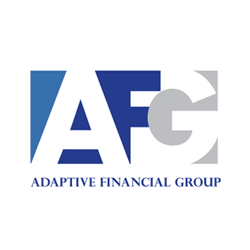 The "Geraci family," Media group, Law group, Conferences and all the people at Geraci are extremely professional, capable, attentive to every person and every need and clearly strive to give each client and participant a personal customized attention to suit their needs.
What makes Geraci Conferences different from others?
Why should I attend Captivate?