April 17-18, 2023
Balboa Bay Resort
Newport Beach, CA
Luxury Events. Quality Connections.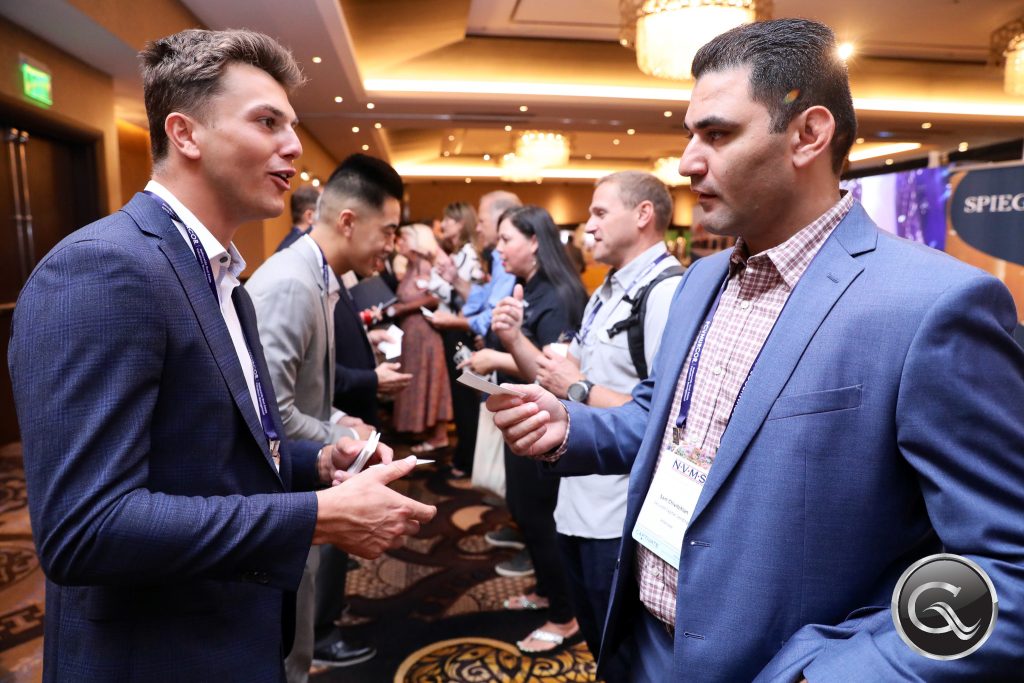 Welcome to Geraci Conferences.
Geraci Conferences bring together professionals in the private lending space. This conference series focuses on pairing investors, lenders, brokers, and software providers with who they need to know in the industry and teaching the latest trends, business models, strategies on raising capital, and legal knowledge to help grow your business.
Innovate and Captivate are comprised of different value-adds to help every professional be one step ahead of their competitor. With educational knowledge and resources, compliance-focused presentations, and opportunities to find your next business partner, Geraci Conferences is proud to have a leading conference line in the non-conventional lending space. We welcome you if you're looking to grow your business, implement new strategies, invest in your next game-changing deal, and make new memories.
Reach out today to see how you can get involved!
Why should I attend a Geraci Conference?
If you're interested in connecting with other lenders, brokers, high-net-worth investors, service providers, mortgage funds, and more, as well as learning from the industry's top voices, Geraci Conferences is for you.
What makes Geraci Conferences different from others?
We get to know everyone who attends our events. We want to learn more about your company, goals, and team. Our conference staff and attorneys will take time to introduce you to the right prospects to grow your business.
See what our attendees have to say!
I come to Geraci's events because there are people here who could potentially change the game, and I want to get in front of those people so that we're on the same wavelength. There are changes happening in the business, and I think Geraci is trying to stay ahead of everybody else out there. Coming to these events is a strategic play for me.
Romney Navarro
Founder, The Private Lender Network
The networking at Geraci events has allowed us to benefit with new deals and education by being connected to folks in diverse geographical locations. They give us a big picture view we ordinarily wouldn't have. As a smaller fund, the partners that we have gained through the Geraci events have made it possible for us to fund more than a third more loans by enabling us to free up capital. I learn something new every time and have an opportunity to work on what I've learned when I get home.
Bill Fairman
Partner, Carolina Hard Money
If you want to be successful, associate with people smarter and more successful than you. The caliber of people at Geraci conferences practically guarantees my success. The attendees and quality of the conferences are unbeatable.
Greg Sharp
Retaja Group
I have always said, "Geraci has put out the best, most valuable content over the past year, as it pertains to relevant industry news or legislature." The conference was no different. They brought together some of the largest movers in the space. I was excited to not only sponsor but participate in the Innovate conference. Great event & great team of smiling faces!! Love the Geraci crew!
Kendra Rommel
Futures Financial
Geraci knocks it out of the park. The combination of quality learning and networking is unsurpassed.
Randy Newman
Total Lender Solutions
I have attended several Geraci conferences over the past few years and loved all of them. They bring in high-quality lenders, service providers, and mortgage investors. Their events offer excellent networking, education, industry insights, and lots of fun.
Rocky Butani
Private Lender Link
I had high expectations heading into Innovate, set by colleagues who have attended in the past. This event absolutely blew my lofty expectations away. The connections gained and knowledge I built have been a game-changer for our organization, and I can't wait to be a part of future events, when able!
Ryan Johnston
Pacific Equity and Loan
Why do we come to Geraci Conferences? Because they're amazing. They're filled with tons of lenders, brokers, dealers, and investors, and we just get so much value. Great networking, great conferences, thumbs up.
AJ Poulin
Chief Revenue Officer, The Mortgage Office
Every year we look forward to Geraci events. There's just such great networking, and it's one of those conference lines where people love to connect. It's a lot of new ideas, new lenders, new products. We're just happy to see everybody out and love growing the business.
Huy Do
Managing Director, PrideCo Capital
I love coming to these events. I've been to every one of them. The networking is awesome. I just love the serendipitous nature of coming to an event like this and meeting people, especially if you're looking to grow your company, find capital, or find correspondent opportunities to do more loans. If you're not there, you're really missing out.
Mark Hanf
CEO/President, Pacific Private Money
Ask us anything about our upcoming conference and the opportunities it offers!